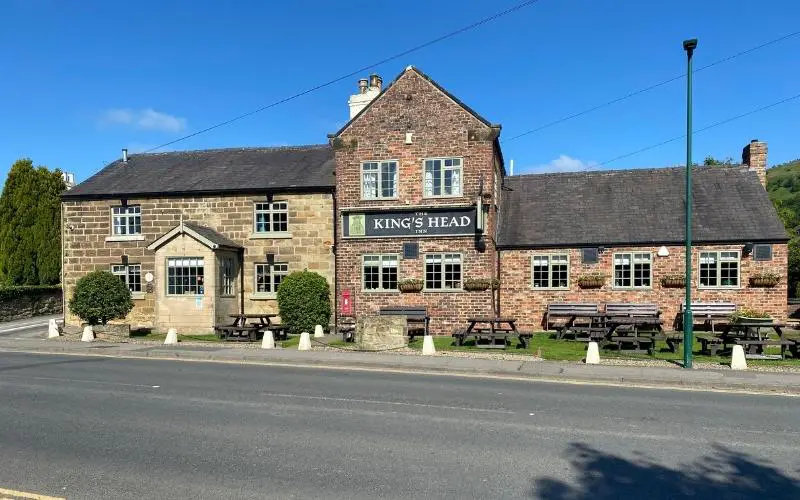 My family and I have just been on a mini-break in North Yorkshire, what a great part of the country. With its rolling hills and picturesque landscape, you can see why most English folks call it 'God's Country'.
As we love to travel with Lady, our beautiful 10-year-old Cavalier, we decided to try to find a dog-friendly hotel, and although there is a multitude to select from on the South coast, we decided to check out the North, for a change.
Finding a dog-friendly hotel can send you down a rabbit hole of nasty "cheap" places. I have placed cheap in quotes, as they would be cheap to stay in if you didn't have a dog. For some reason, in the UK, when you mention that you are bringing a dog, you are charged a lot of money but are shoved into the cheapest accommodation they have, nasty.
So my wife looked for a pet-friendly website and found Pets Pyjamas which is dedicated to dog-friendly travel, and booked a three-night stay for us all.
The Hotel
On arrival at The King's Head Inn, we were pleasantly surprised. The Inn is separate from the accommodation, which is situated to the left of the Inn. So upon check-in, we had to venture to the bar to collect our room keys.
Greeted by very friendly staff, the check-in process was a breeze, and then we were given very descriptive directions to our rooms. The separate building where the rooms are situated looks like a row of old cottages from the roadside and looking at some of the old artwork in the corridors, this was exactly what they were in a previous life.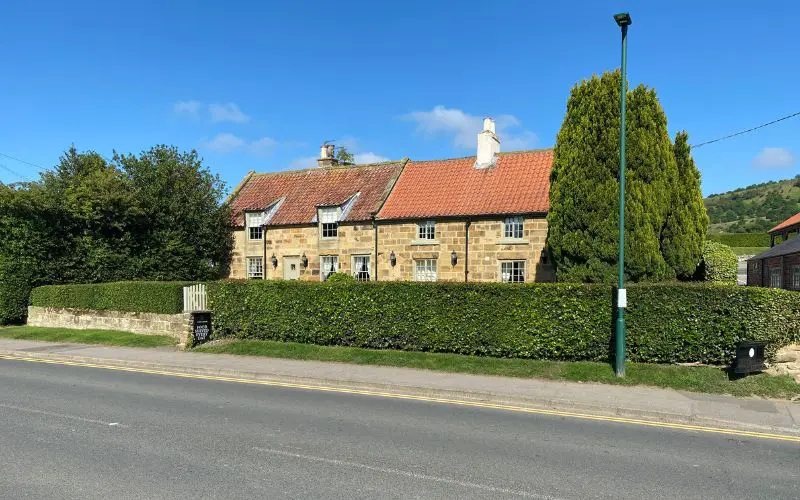 We had two rooms, one for my daughter Olivia, and one for my wife Sarah, myself, and of course Lady. Olivia had the smallest room, as it was for single occupancy, but it still comfortably housed a double bed, and she was over the moon with her little private escape.
Our room was bigger, was very clean and comfortable, and had everything you would need. The en-suite bathroom was immaculate, with piping hot water throughout the day. It felt like we were actually staying in someone's cottage.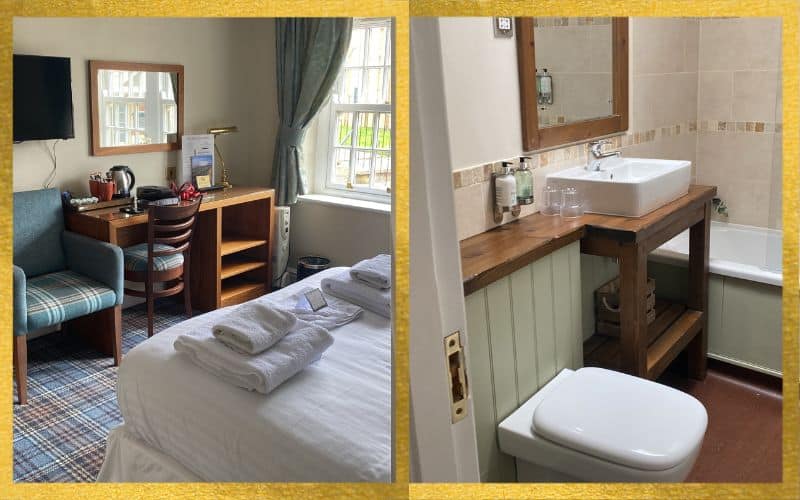 The Kings Head Inn is located in a small picturesque village called Great Ayton, which has some local shops for all the essentials, a fish and chip shop, a pub (naturally), and much more.
There were some fantastic walks and we somehow managed to find ourselves alongside the local cricket pitch, luckily for us, there wasn't a match playing else we may have had to duck along the way. By this time Lady was getting tired, so we doubled back before she would be too tired to continue walking. This has happened before in the past, and I always end up carrying her the rest of the way.
Tired from the journey and in need of freshening up, we decided to eat in the King's Head Inn that evening and booked a table for 7 pm. Whilst booking I was asked if we were bringing a dog for dinner, this was a shock, and I've never been asked that question in my life.
To my surprise, dogs are allowed to not only accompany you whilst you eat, but they also have their own menu, and if you are just stopping for a relaxing drink, dogs have their own bar snacks. What a fantastic place, dogs are actively encouraged to be with you throughout your stay.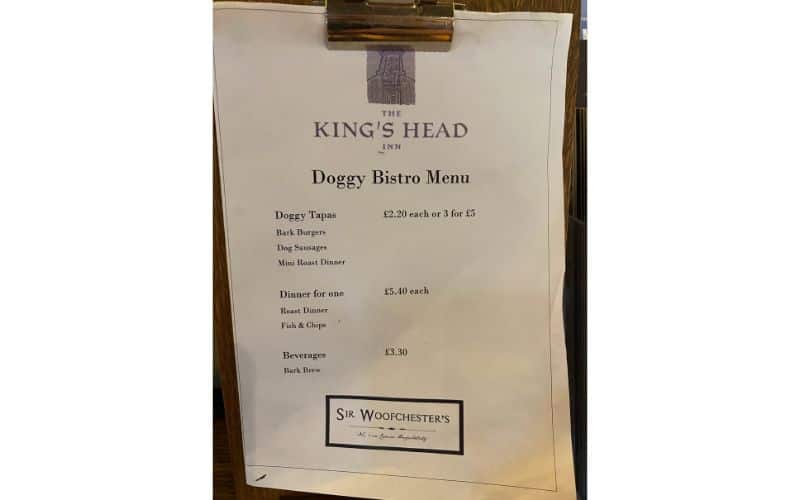 The meals were delicious, and there was so much on offer, but not too much. I hate wading through an enormous multi-paged menu trying to decide what to eat. As a child, I ate what I was given, so too much choice at the dinner table can get a bit overwhelming.
For starters, Olivia and I had loaded potato skins, and Sarah had soup. For the main meal, Olivia had pasta, Sarah had fish and chips, and I had a rump steak that was cooked to perfection.
We had no room in our tummies for dessert, so unfortunately I am unable to report on that, but if I had room, a bowl of sticky toffee pudding and custard would have been my selection.
The Next Day
In the morning after a restful evening, we went to a special sectioned area of the Inn for breakfast. We were greeted by Evie, who promptly sat us down at a table of our choice, but as Lady was with us, you are restricted to hard floor areas only, which was fine by us.
We then were able to help ourselves to tea, coffee, or juices, and cereal or toast. Then a few moments later Evie returned to take our hot breakfast order. When on holiday, or a short break, it's always nice to treat yourself to a full English breakfast, we don't do it that often so it's nice to have a treat, so that's exactly what we all did.
The food was delicious, and although we all amended items on the set breakfast menu, this was no trouble at all for both Evie and also the chef.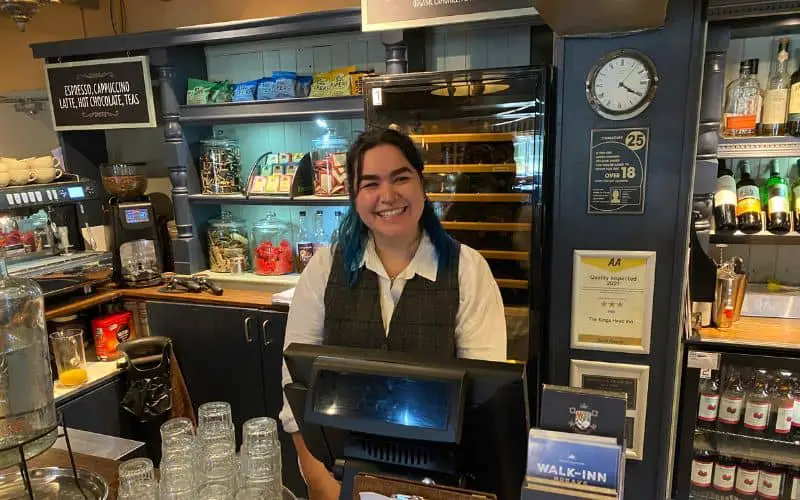 After breakfast we ask Evie for her advice on the best beach to take Lady to, she advised going to Saltburn-by-the-Sea, as the beach was dog friendly and there were a number of shops for tourists to visit.
Conclusion
If you are a dog lover, cyclist, an avid walker, or indeed all three, this is the place for you. But if you are an adrenaline junkie looking for an action-packed holiday, then I would give it a miss.
The King's Head Inn is situated in a peaceful sleepy village, with not a lot going on, but that is what I love about it. My life can be fast-paced at times, even hectic, so it is nice to relax and unwind in the peace and tranquillity of the countryside.
My daughter loved it there too but was slightly disappointed over the lack of mobile/cellular coverage and the Wi-Fi connectivity that could only be accessed nearer the Inn. But for me, this was a bonus, bliss even, to get away from the hustle and bustle of normal life and to just live in the moment.