Hi Everyone, meet Megan.
This beautiful girl is 15 years young, and her mommy, Louise, is one of my readers.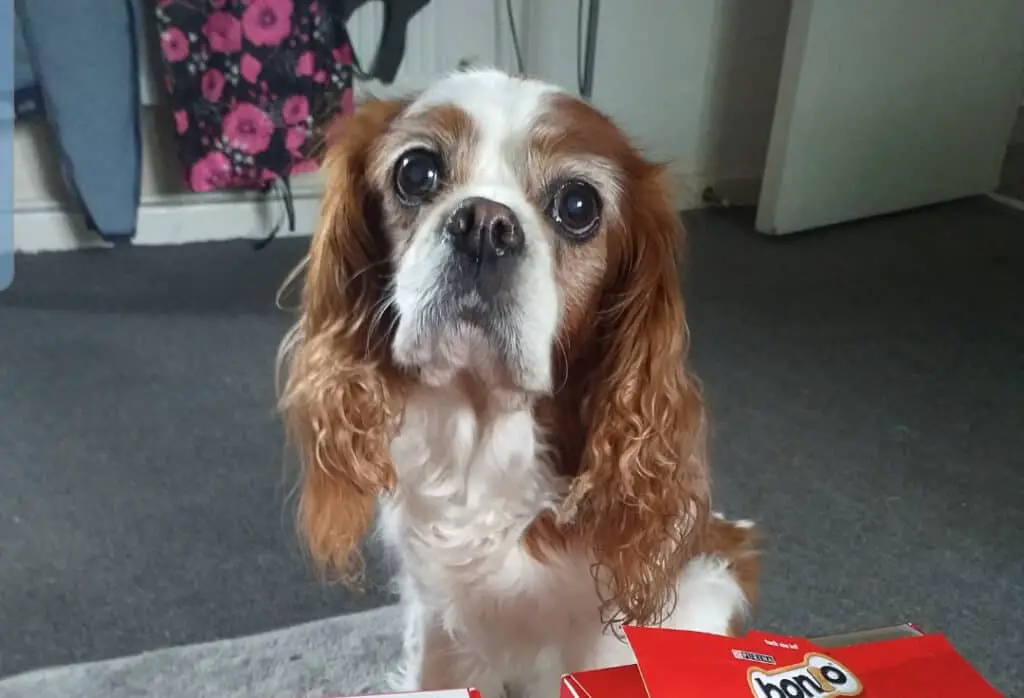 Megan is an amazing furbaby to Louise and unfortunately has been through a lot throughout her lifetime.
Tragically in 2014, she lost her human daddy, and poor Louise lost her life partner. This must have been a horrific blow to them both, but then in 2018, when things seemed to be getting better Louise found lumps on poor little Megan.
After visiting the veterinarian it was confirmed that they were tumors, and luckily they were removed without any problems, until a few days later when Louise started to notice something wrong with Megan again, and so rushed her back to the vet. After a thorough check-up, she was diagnosed with Pyometra.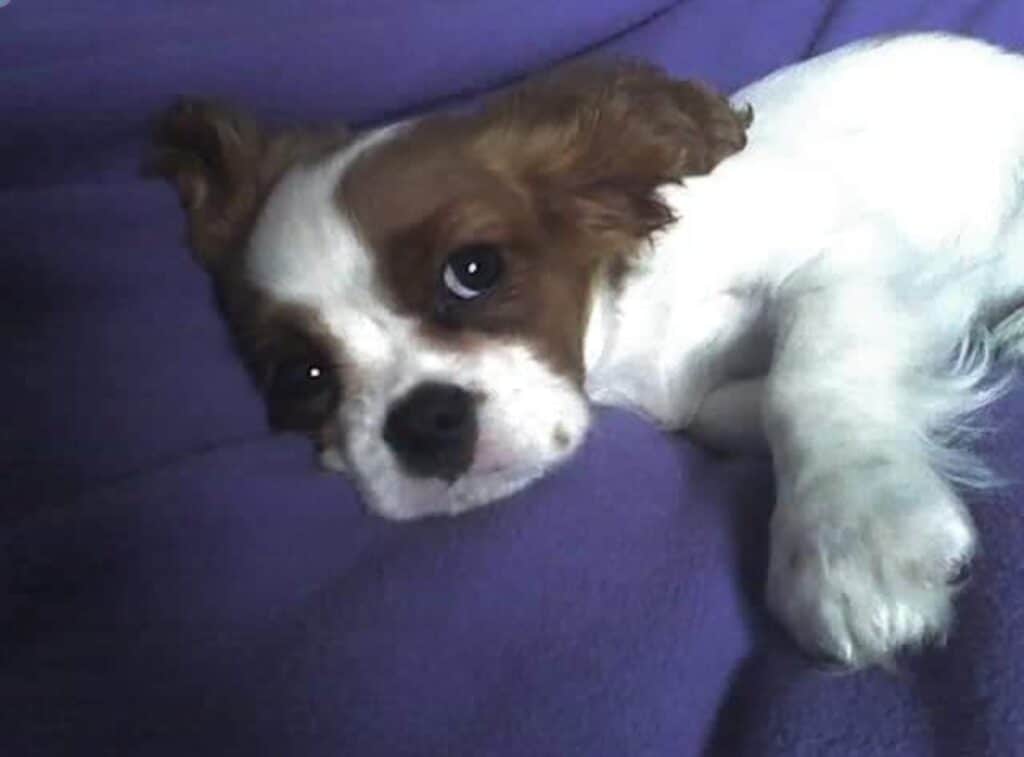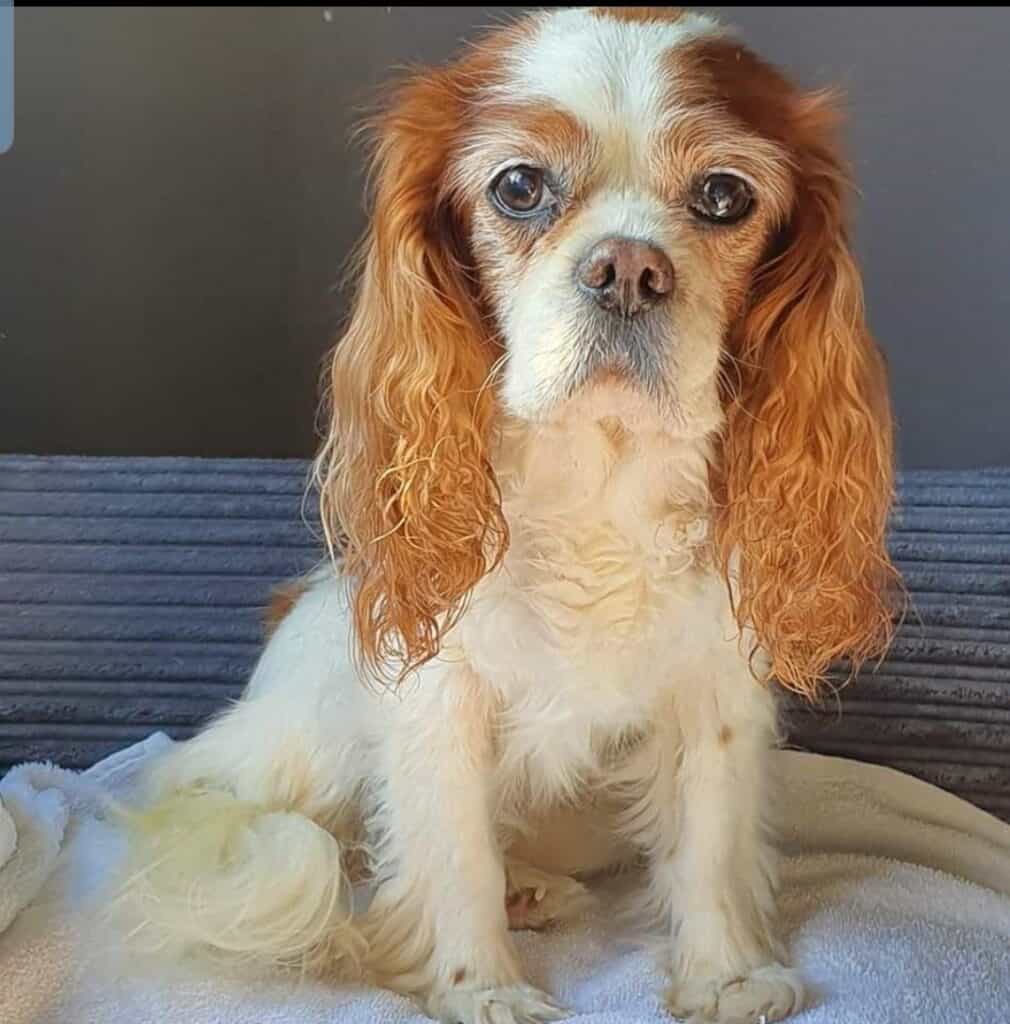 Due to Louise's quick thinking, and the veterinarian's expertise, Megan was treated and was back on the mend. Until a month later, another hurtful blow, Megan's sister, a tri-colored Cavvy, died at the age of 13.
Despite all of these horrible setbacks and also having myoclonic jerks, Megan still thinks and behaves like a puppy.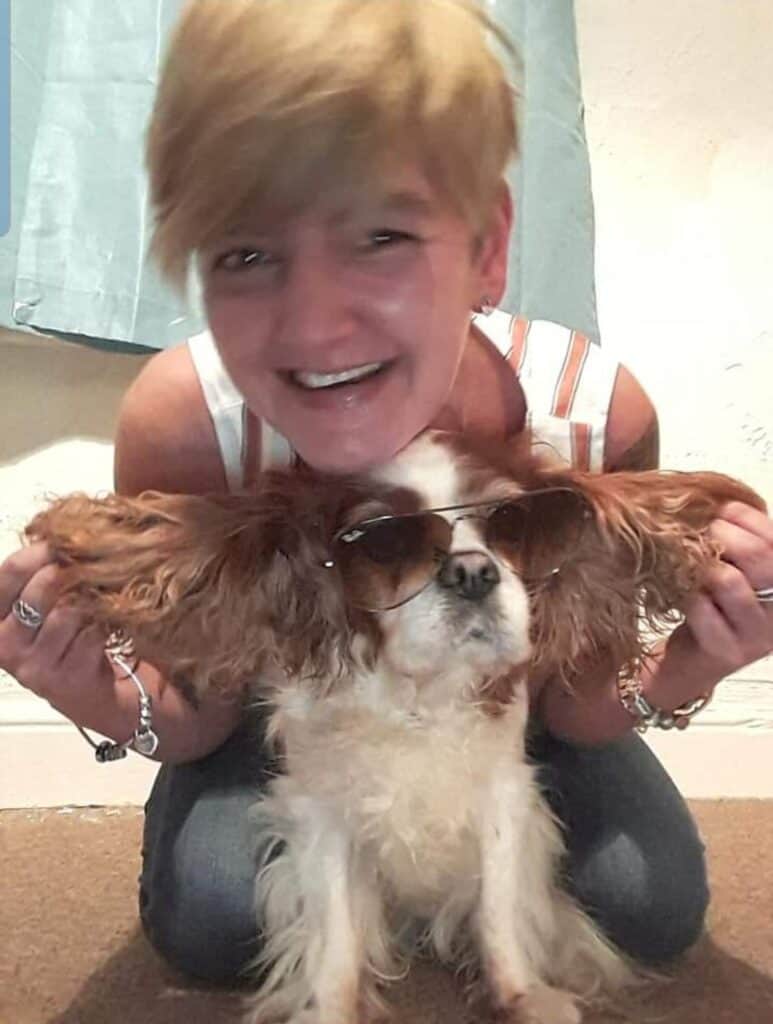 Currently, Megan has been entered into a competition that is being held on Facebook, which is why I am writing this post to try and muster as many votes as possible. This plucky little Cavvy has been through so much, and she deserves to win this competition.
So far Megan has won £125 which was donated to charity, and she is currently placed 9th worldwide and 2nd in the UK.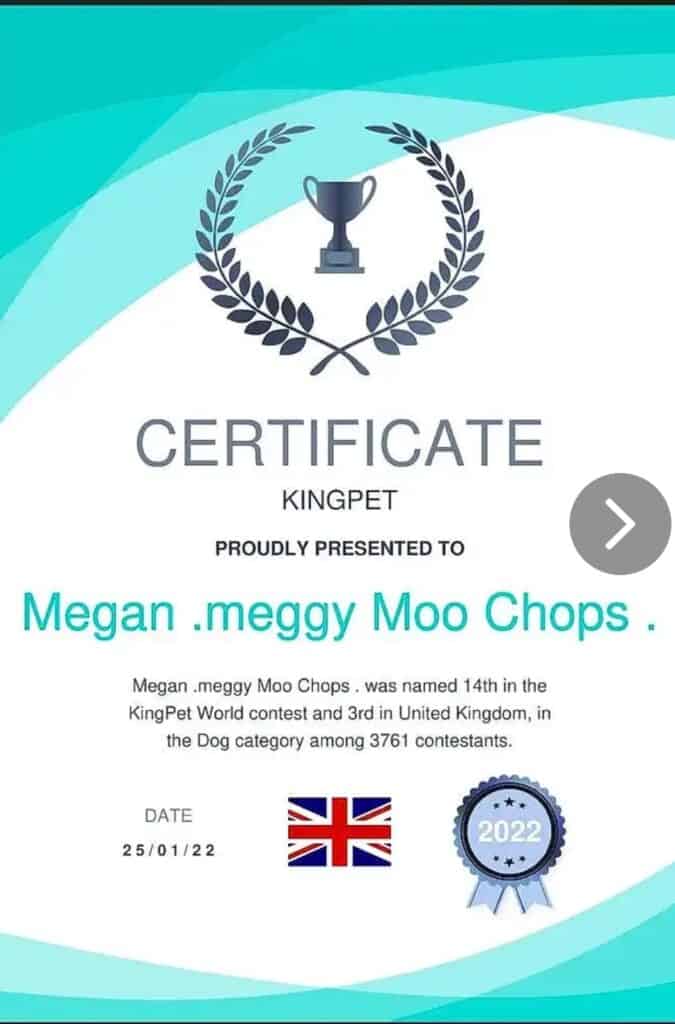 Louise and Megan are hoping to win the £250 grand prize for the current competition, which will also be distributed to worthwhile charities.
So please show your support, and visit the KingPet website to vote for Megan Meggy Moo Chops