This post contains affiliate links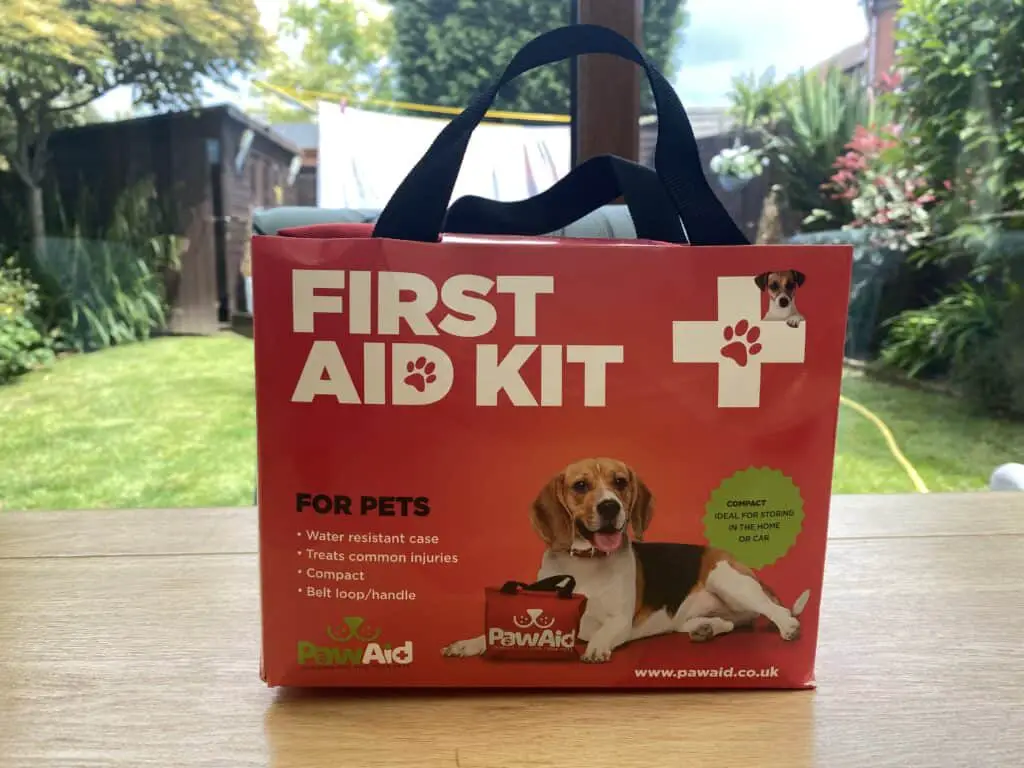 A few weeks ago we bought a pet first aid kit from PawAid, this review is of the contents of the kit, I sincerely hope that I never have to use this kit, but I wanted it just for peace of mind.
We have teamed up with PawAid, and if you use the coupon code MYCAVVY you will get a 10% discount off any item in their store, and also this code can be used multiple times. They have some great gear in there, including a first aid refill kit, and a pet first aid ebook.
Kit Contents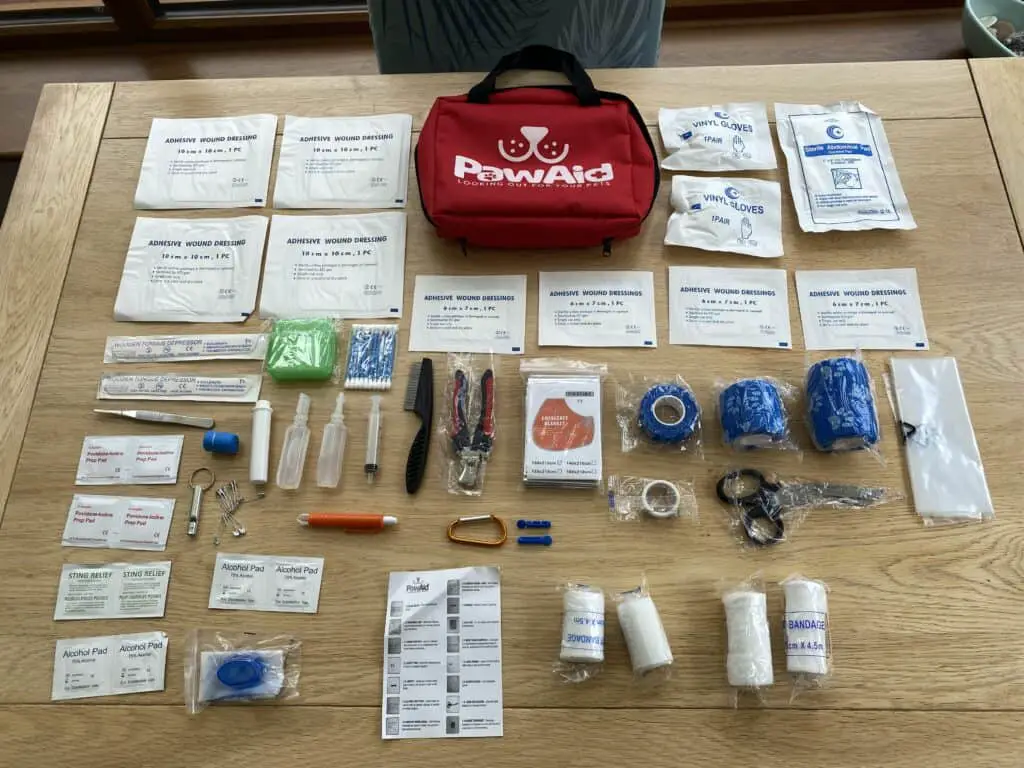 2 x Sting Relief
1 x Abdominal Pad
4 x Iodine Prep Pad
2 x Safety Pins
2 x Lancets
4 x Alcohol Prep Pads
4 x Adhesive wound small (Exp July 2024)
4 x Adhesive wound large  (Exp July 2024)
1 x Whistle
1 x Pill Box
2 x Wood Tongue Compress
1 x Large Syringe Barrel
2 x Gloves (2 Pairs)
1 x Tough Cut Scissors
1 x Rubber Tourniquet
1 x CPR Mask
1 x Carabiner
1 x Tick Remover
1 x Emergency Blanket
4 x Emergency Waste Bag
2 x Eye Wash
1 x Large flea comb
1 x Tweezers
2 x Small bandage
2 x large bandage
1 x Nail clippers
1 x Hemostatic pencil (Styptic Stick)
1 x Vet Wrap large (Cohesive)
1 x Vet Wrap small (Cohesive)
1 x Pack of cotton buds
1 x Microporous Tape
1 x Contents List
You can watch the unboxing on my YouTube channel:
Go and take a look at the PawAid website, currently, there are some fantastic offers on many items. The items on there are good quality and value for money.
Remember to use MYCAVVY in the coupon code for your 10% discount, which can be used more than once, so pass it on to your friends and family.